Heartfelt Products
Vetted and approved by Trading Standards
Monitored for customer service
Audited by a Trading Standards professional
Qualified, insured & reference checked
Member Since:
September 2019
Address:
108 Jellicoe Avenue
Stoke Park
Bristol
BS16 1WJ
BS16 1WJ

Distance:
N/A miles from your postcode
About
We make beautiful quality fabric products and Made in Britain. We research all our products especially our Quality Sensory products for people living with Dementia which includes our Fiddle Mats, our Fabric Sensory Newspaper and Bespoke Quilts.

Our products make fabulous gifts, we can also personalise by adding photographs and names onto the quilts. The quilts are a lovely size for everyone and are great for cuddling up to on the sofa, for people in hospital, for wheelchair users, for a relative who lives far away, for loved one etc. and are designed to bring smiles. If you have a loved one you are unable to visit due to illness or COVID19 a quilt is a lovely gift.

Our beautiful and touching bespoke Quilt of Memories is a Memorial quilt which can be wrapped around a loved one after they have passed so they can be surrounded in your love or kept as a memorial blanket .

As part of our commitment to the environment we also produce a great alternative to plastic shopping bags with our 100% Cotton range of Bags for Life shopping bags, peg bags etc.

All our products are Made with Love.

As part of our Health range we offer our ICE Alert pocket leather wallet which holds a small booklet where you can log you pertinent health details. This is a lovely product for anyone who travels this includes travelling outside of your regional health care area where your health records may not be able to be accessed. It is also designed for anyone who has a health issue, is on medication or has allergies etc. The information is then easily accessible by the Emergency Services In Case of Emergency. The ICE Alert is also ideal for companies to supply their staff as part of their Health and Safety Initiatives or part of GDPR. As it doesn't rely on batteries for access it means the information is easily accessible when it is needed most.

Please take a look at our website and Secure Online shop for more details on our product range. Thank you.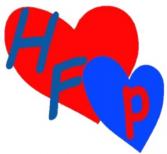 ---
Our Customer Feedback
How would you rate the quality of the goods/work carried out?
How would you rate the level of customer service you received?
How would you rate the value for money?
Overall Rating:
Customer Comments
No feedbacks found.